About Lightning Property Solutions LLC - Your Trusted Chandler Cleaning Company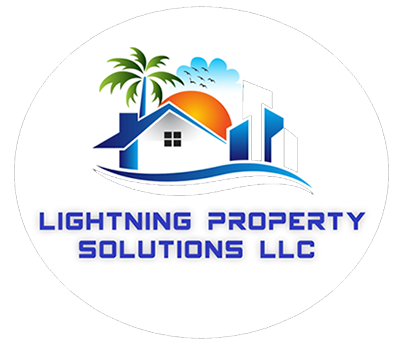 Lightning Property Solutions LLC is more than just another cleaning company in the Chandler region. Established by owner Sean Petersen, Lightning Property Solutions LLC is ready to go to work for you. Sean brings 18+ years of experience to Lightning Property Solutions LLC, meaning you can trust our company's expertise. Our commitment to offering top-notch cleaning service in Chandler has remained unwavering.
Providing You With Top Quality Cleaning
We understand the importance of a clean environment, be it a home or an office, and that's why our team ensures that we leave no stone unturned during our cleaning processes. Our mission at Lightning Property Solutions LLC is not only to provide exceptional cleaning services but also to make a difference in the lives of our Chandler community members. This dedication goes beyond mere cleaning, we believe in building strong relationships with our clients, ensuring that their needs are met with utmost precision and care.
A Word From Our Owner
"The janitorial industry might seem straightforward to many, but to me, it represented an opportunity to make a tangible difference in people's lives. A clean environment is not just about aesthetics; it's about health, productivity, and well-being. I saw the potential to provide services that would directly impact the daily lives of individuals and the operations of businesses. By choosing this industry, I committed to upholding the highest standards of cleanliness and hygiene, ensuring that our clients can focus on what they do best, knowing their environments are in expert hands." - Sean Petersen, Owner of Lightning Property Solutions LLC
Our Mission Statement
At Lightning Property Solutions LLC, our mission is to redefine cleanliness and customer service in the janitorial industry. Leveraging over two decades of experience, we commit to delivering consistent, high-quality cleaning solutions to our clients in Chandler and its neighboring cities. We believe in valuing both our customers and our dedicated team, ensuring that every space we touch not only shines but also contributes to the health, productivity, and well-being of its inhabitants.
Providing Our Community With Quality Results
Lightning Property Solutions LLC is proud to be a part of the Chandler community. Our partnerships with local businesses and organizations have been pivotal in understanding the unique needs of the community. By working closely with local entities, we have been able to tailor our services to offer the best solutions to our clients.
Our Core Values
Excellence: We strive for perfection in every task, ensuring that our services consistently meet and exceed industry standards and client expectations.
Integrity: We operate with honesty and transparency, building trust with our clients and team members alike.
Respect: We value every individual, whether it's a client, a team member, or a partner. Every interaction is approached with understanding and appreciation.
Innovation: With a commitment to continuous improvement, we embrace new techniques, technologies, and methodologies to provide the best solutions to our clients.
Teamwork: Recognizing that our strength lies in our collective efforts, we foster a collaborative environment where every team member's contribution is valued and celebrated.
Sustainability: Beyond cleanliness, we are committed to eco-friendly practices that ensure a better future for our planet and its inhabitants.
What Sets Us Apart
Our attention to detail, professionalism, and our commitment to using eco-friendly cleaning solutions sets us apart from the rest. We understand the importance of a sustainable environment, and that's why all our cleaning products are safe, biodegradable, and environmentally friendly. We believe that a cleaning company should be more than just a service provided, but a partner in ensuring a clean, safe, and healthy environment for its clients.
Our Services: More Than Just Cleaning
While we are renowned as a trusted cleaning company in Chandler, our services extend beyond basic cleaning. We provide specialized office cleaning services, ensuring that workspaces remain conducive for productivity. Additionally, our residential cleaning services ensure that Chandler homes are spotless, healthy, and comfortable.
In an industry as essential as janitorial services, what sets Lightning Property Solutions LLC apart is our unwavering commitment to excellence, our deep understanding of our clients' needs, and our unparalleled dedication to our staff.
A Well-Trained, Happy Staff To Serve You
One of the reasons we excel in what we do is our unwavering commitment to our team. We pride ourselves on offering some of the highest pay rates in Arizona for our cleaners. Our cleaners start at $20 an hour and can earn up to $28 an hour, while our supervisors begin at $30 an hour, reaching up to $40 an hour. But it's not just about competitive pay. We are selective in our hiring process, ensuring that we onboard only the most dedicated, loyal, and committed individuals to be part of our esteemed team in the East Valley.
Why Choose Us?
Choosing a cleaning company can be overwhelming, but with Lightning Property Solutions LLC, you are making a choice for quality, reliability, and excellence. Our trained professionals ensure that every task is carried out with perfection, leaving our clients satisfied and their spaces shining.
With two decades in the industry, we've honed our skills, processes, and methodologies to provide top-notch services. Our longevity speaks to the trust our clients place in us and the consistent quality we deliver.
One of the most common complaints we hear from potential customers is the inconsistency of their previous cleaning services or their complete absence. By compensating our staff generously, we mitigate these issues. This approach means we might not be the cheapest option available, but our emphasis isn't on serving a vast number of clients with mediocre service. Instead, we focus on maintaining a smaller clientele base, ensuring each receives high-quality service.
For those looking for the best cleaning service in Chandler, look no further. And for businesses aiming to maintain a pristine work environment, our office cleaning services are a cut above the rest.
Our Promise To Our Clients
At Lightning Property Solutions LLC, our promise to you goes beyond just cleanliness. We pledge to deliver consistent, top-tier janitorial services tailored to your unique needs, backed by over two decades of industry expertise. Our commitment is not just to transform spaces but to enhance lives. By valuing our dedicated team, we ensure that every service we offer is executed with precision, care, and respect. With us, you're not just getting a cleaning service; you're investing in a healthier, more productive environment, and a partner who genuinely cares about your well-being and satisfaction.
Book A Service
Remember, when it comes to maintaining cleanliness and hygiene, there's no better choice than our cleaning company. You're not just getting a cleaning crew, you're securing peace of mind, expertise, and dedication.
You'll receive a free estimate for whichever service you need, whether it be pressure washing, cleaning contractor, or office cleaning. Your satisfaction is our priority, and we're here to make it as easy as possible.
If Your Looking for Cleaning Services
Contact Our Cleaning Company in Chandler!