First-Class Cleaning Service Serving Tempe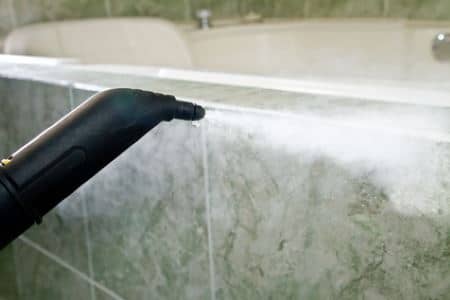 When it comes to cleaning services in Tempe, AZ - Lightning Property Solutions LLC is the best in the area. From complete exterior and interior cleaning, our company has provided only the most efficient cleaning services to make your property shine.
Pressure Washing
Carpet Cleaning
Floor Stripping and Waxing
Janitorial Cleaning
Junk Removal
Move-in/Move-out Cleaning
Office Cleaning
Post-Construction Cleanup
Property Preservation
Remodel Cleaning
Steam Cleaning
Tile & Grout Cleaning
Trust Our Pros To Help With Your Cleaning Service Needs In Tempe
Are you tired of spending your precious time cleaning? Lightning Property Solutions LLC is here to provide exceptional cleaning service solutions in Tempe. Our experienced team ensures a spotless environment that leaves a lasting impression.
What is Pressure Washing?
Pressure washing is the process of using highly pressurized water, forcefully removing dirt, grime, stains, build-up, and anything it comes in contact with. This is very effective for cleaning hard surfaces. However, there are risks involved if you pressure wash the wrong surface. Pressure washing, which uses the aid of pressurized water to really break down tough to get to stains, streaks, and build-up, is ideal for hard surfaces on your Tempe, AZ property. Pressure washing works better than soft washing on the following surfaces:
Sidewalks and Walkways
Driveways
Dumpster Pads
Drive Thru Areas
Gas Stations
Parking Lots
Pool Decks
Any Concrete Surface
Residential Pressure Washing In Tempe, AZ
If you are a homeowner and need cleaning services for your residential property, Lightning Property Solutions LLC is the right place to be. We have pressure washing experts who will clean your house, roof, driveway, porch, fences, decks, and every part of your residential property with efficiency.
At Lightning Property Solutions LLC, we understand the need to have a clean residential place, and that's why we provide the best service to all of our customers throughout Tempe, AZ.
Unparalleled Cleaning Expertise in Tempe
When it comes to cleaning service in Tempe, Lightning Property Solutions LLC shines. Our services encompass a variety of needs, from carpet cleaning to office cleaning. Experience our excellence in:
Office Cleaning: Transform your workspace into a pristine haven with our meticulous office cleaning services in Tempe.
Tile and Grout Cleaning: Revive the beauty of your tiled surfaces with our specialized cleaning techniques.
Janitorial Cleaning: Maintain a clean and organized environment with our comprehensive janitorial services.
At Lightning Property Solutions LLC, we provide exceptional cleaning service solutions that cater to the unique demands of Tempe.
Office Cleaning Pros To Help Tempe Business Owners
A clean office isn't just about aesthetics; it's about creating an environment where your employees can thrive. Our dedicated professionals pay attention to every detail, from wiping down surfaces to disinfecting high-touch areas, ensuring a hygienic and healthy workspace. We understand that a clutter-free environment can enhance concentration and inspire creativity, leading to better results and a more motivated team.
With Lightning Property Solutions LLC's Tempe office cleaning services, you can bid farewell to dusty desks, overflowing trash bins, and messy break areas. We tailor our services to your office's unique needs, ensuring a customized cleaning plan that covers all aspects of your workspace. From conference rooms to cubicles, reception areas to restrooms, our team leaves no corner untouched.
Areas Where We Provide Cleaning Services
We're proud to help our friends and neighbors to keep their houses and businesses looking their best with our expert cleaning services.
Chandler, AZ
San Tan Valley, AZ
Queen Creek, AZ
Gilbert, AZ
Tempe, AZ
Apache Junction, AZ
Mesa, AZ
About Tempe, AZ
Home to Arizona State University, Tempe is vibrant with a youthful energy. Bordering Phoenix and Scottsdale, this city is famed for its arts scene, cultural events, and the iconic Tempe Town Lake, making it a nexus for education, commerce, and recreation.
If Your Looking for Cleaning Services
Contact Our Cleaning Company in Chandler!