Gilbert Relies On Lightning Property Solutions LLC For Dependable Cleaning Service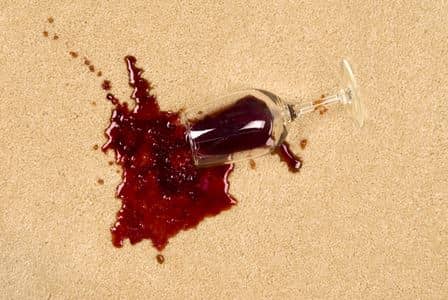 When it comes to cleaning services in Gilbert, AZ - Lightning Property Solutions LLC is the best in the area. Lightning Property Solutions LLC proudly provides cleaning services in Gilbert, AZ and beyond.
Pressure Washing
Carpet Cleaning
Floor Stripping and Waxing
Janitorial Cleaning
Junk Removal
Move-in/Move-out Cleaning
Office Cleaning
Post-Construction Cleanup
Property Preservation
Remodel Cleaning
Steam Cleaning
Tile & Grout Cleaning
Benefits of Our Cleaning Service in Gilbert
Hassle-Free Maintenance: Say goodbye to the stress of cleaning chores and let us handle the dirt. Our cleaning service takes the burden off your shoulders, giving you more time to focus on what matters.
Healthy Environment: A clean space is a healthy space. Our cleaning service promotes a germ-free environment, reducing the risk of illnesses and allergies.
Enhanced Productivity: Whether it's an office or home, cleanliness fosters productivity. Enjoy a clutter-free space that invigorates your work and life.
Expertise That Shines: With years of experience in Gilbert cleaning service, Lightning Property Solutions LLC brings a level of expertise that guarantees exceptional results.
Ready to experience the transformative benefits of our cleaning service? Contact Lightning Property Solutions LLC today and embrace the change.
Choose Lightning Property Solutions LLC for Your Cleaning Service Needs
When it comes to choosing a cleaning service provider in Gilbert, Lightning Property Solutions LLC stands head and shoulders above the rest. Our commitment to quality, attention to detail, and customer-centric approach sets us apart.
Residential Pressure Washing In Gilbert, AZ
If you are a homeowner and need cleaning services for your residential property, Lightning Property Solutions LLC is the right place to be. We have pressure washing experts who will clean your house, roof, driveway, porch, fences, decks, and every part of your residential property with efficiency.
At Lightning Property Solutions LLC, we understand the need to have a clean residential place, and that's why we provide the best service to all of our customers throughout Gilbert, AZ.
Elevate Your Workspace with Unmatched Office Cleaning in Gilbert
Experience the exceptional office cleaning service by Lightning Property Solutions LLC in Gilbert. A clean and organized office space is essential for productivity and making a positive impression on both clients and employees. Our dedicated team specializes in creating impeccably clean and inviting offices that mirror your professionalism.
From thorough dusting to comprehensive sanitization, our meticulous approach guarantees that every nook and cranny of your Gilbert office is free from clutter, dirt, and germs. We recognize the distinct cleaning requirements of businesses in Gilbert and tailor our services accordingly. Trust Lightning Property Solutions LLC to deliver dependable and efficient office cleaning solutions that consistently exceed your expectations.
Discover the transformative power of a pristine office environment in Gilbert. Get in touch with us today to schedule your office cleaning service and embark on a journey to transform your workspace into a haven of cleanliness.
What is Pressure Washing?
Pressure washing is the process of using highly pressurized water, forcefully removing dirt, grime, stains, build-up, and anything it comes in contact with. This is very effective for cleaning hard surfaces. However, there are risks involved if you pressure wash the wrong surface. Pressure washing, which uses the aid of pressurized water to really break down tough to get to stains, streaks, and build-up, is ideal for hard surfaces on your Gilbert, AZ property. Pressure washing works better than soft washing on the following surfaces:
Sidewalks and Walkways
Driveways
Dumpster Pads
Drive Thru Areas
Gas Stations
Parking Lots
Pool Decks
Any Concrete Surface
Areas Where We Provide Cleaning Services
We're proud to help our friends and neighbors to keep their houses and businesses looking their best with our expert cleaning services.
Chandler, AZ
San Tan Valley, AZ
Queen Creek, AZ
Gilbert, AZ
Tempe, AZ
Apache Junction, AZ
Mesa, AZ
About Gilbert, AZ
Once known as the "Hay Shipping Capital of the World," Gilbert, AZ, has transformed into a thriving suburb of Phoenix with a diverse economy. A family-friendly environment, the city showcases a blend of urban amenities and a touch of its agricultural past.
If Your Looking for Cleaning Services
Contact Our Cleaning Company in Chandler!