Move-in/Move-out Cleaning To Make Your Chandler Property's Transition Easier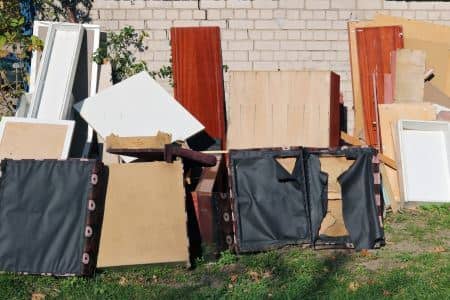 Transitioning between properties in Chandler requires meticulous attention to detail which is why the role of move-in/move-out cleaning is crucial for a smooth changeover. A thorough cleaning service for Chandler ensures that no remnants or traces are left behind, making it comfortable for the next occupant.
Real Estate Interior Cleaning
Ensuring a clean slate not only presents the property in its best light but also sets the tone for the new occupants. Chandler's top-rated cleaning service offers comprehensive move-in/move-out cleaning, ensuring that both outgoing and incoming residents or tenants have the best possible experience.
Buyers or tenants entering a property are immediately influenced by its cleanliness and freshness. Real estate interior cleaning focuses on deep cleaning every nook and cranny, from fixtures to hidden corners, ensuring a pristine appearance. By incorporating the latest cleaning tech, our team guarantees that properties are camera-ready for viewings and move-ins.
Cleaning Services for Apartments, Condos, Rental Units, & More
While apartments might require detailed kitchen and bathroom cleanings, condos could emphasize communal areas and balconies. Our experienced team recognizes these nuances and provides tailored services for apartments, condos, rental units, and more.
We work with landlords, property managers, and real estate agents to ensure that every property type receives the specialized attention it deserves. Additionally, for properties that have undergone renovations, our remodel cleaning ensures that the interiors are free from post-construction debris.
Book A Service
Taking the first step towards a cleaner space has never been easier when you choose to book a move-in/move-out Cleaning service with us. You're not just getting a cleaning crew, you're securing peace of mind, expertise, and dedication.
Browse through our comprehensive list of services and select the one that best fits your needs. You'll receive a free estimate for whichever service you need, whether it be pressure washing, cleaning contractor, or post-construction cleanup. Your satisfaction is our priority, and we're here to make it as easy as possible.
Frequently Asked Move-in/Move-out Cleaning Questions
We've compiled a list of the most commonly asked questions about our move-in/move-out cleaning. Whether you're curious about specifics, processes, or general inquiries, our move-in/move-out cleaning FAQ section aims to provide clarity.
Our service covers deep cleaning, including kitchen appliances, bathrooms, carpets, windows, walls, and other surfaces. With our move-in/move-out cleaning in Chandler, we ensure that every property is presented in its best light, guaranteeing satisfaction for all parties involved.
If any aspect of our cleaning does not meet your expectations, we'll re-clean the specific area at no additional charge, ensuring complete satisfaction. A smooth transition between properties is essential for both landlords and tenants.
For optimal results, we recommend scheduling the cleaning at least a week in advance. However, we understand emergencies and offer flexible scheduling to accommodate urgent requests.
Latest Move-in/Move-out Cleaning Articles
How to Make A Smooth Transition Moving In/Out of a Home

Moving in or out of a home is a significant milestone, so how do you ensure that this transition is smooth and stress-free? The process can be daunting, with a myriad of tasks to oversee, but the key lies in organization, planning, and, of course, having […]
If Your Looking for Cleaning Services
Contact Our Cleaning Company in Chandler!