Chandler Carpet Cleaning To Restore Your Carpeted Surfaces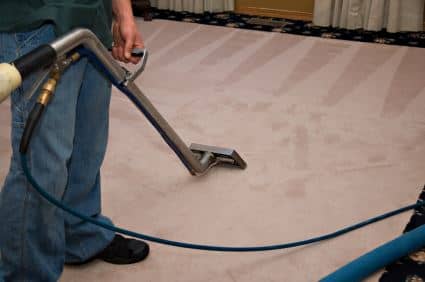 When it comes to carpet cleaning in Chandler, our reputation for excellence speaks for itself. Our cleaning service for Chandler is not just about removing dirt; it's about restoring the beauty and prolonging the life of your beloved carpeted surfaces.
Professional Carpet Steaming
Dirt, allergens, and stains are no match for our dedicated team. With our tailored cleaning solutions, your carpets will not only look clean but will also be free from harmful pollutants. Carpet cleaning is one of the most effective methods to deep clean carpets.
Our steam cleaning process involves injecting hot water into the carpet fibers, effectively loosening dirt and grime. The vacuum then extracts the water, along with the dirt, ensuring a deep and thorough cleaning. Furthermore, our steam cleaning process ensures minimal moisture, guaranteeing a quick drying time.
Quick Drying Time
One of the main concerns people have with carpet cleaning is the drying time. We employ advanced drying techniques to ensure your carpets are dry and ready to use in a short period, minimizing any inconvenience. This method is not only effective in removing stains but also in eliminating harmful bacteria and allergens.
Trained Cleaning Experts
Our Chandler-based cleaning experts undergo rigorous training. Their expertise, combined with our state-of-the-art equipment, ensures that your carpets receive the best care possible.
Quality doesn't always have mean expensive, especially if you're not interested in breaking the bank. Our carpet cleaning services are competitively priced, ensuring that every Chandler resident can afford a clean and healthy living space.
Book A Service
Taking the first step towards a cleaner space has never been easier when you choose to book a service with us. You're not just getting a cleaning crew, you're securing peace of mind, expertise, and dedication.
You'll receive a free estimate for whichever service you need, whether it be pressure washing, cleaning contractor, or steam cleaning. Your satisfaction is our priority, and we're here to make it as easy as possible.
Frequently Asked Carpet Cleaning Questions
We've compiled a list of the most commonly asked questions about our carpet cleaning. Whether you're curious about specifics, processes, or general inquiries, our carpet cleaning FAQ section aims to provide clarity. Dive in below to find answers, and if there's something we haven't addressed, please don't hesitate to reach out. We're here to help!
Professional carpet cleaning goes beyond surface cleaning. With specialized equipment and expertise, professionals can ensure a deep and thorough cleaning, which is often not achievable with DIY efforts.
It's recommended to get your carpets professionally cleaned at least once a year. However, if you have high traffic or pets, you might consider cleaning them more frequently.
Steam cleaning techniques ensure minimal moisture, reducing the chances of your carpet shrinking. Our advanced cleaning solutions and techniques can effectively remove pet stains and neutralize odors, leaving your carpets fresh and clean.
If Your Looking for Cleaning Services
Contact Our Cleaning Company in Chandler!