Lightning Property Solutions LLC Is Chandler's Premier Cleaning Service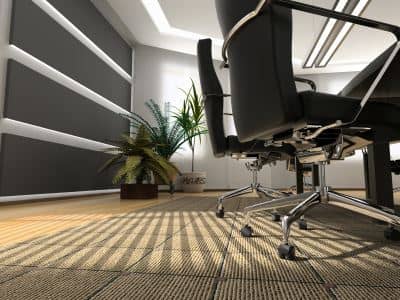 Chandler, AZ depends on Lightning Property Solutions LLC for superior cleaning services. Our skilled professionals know how to properly complete soft washing and pressure washing services, all tailored to your property's unique needs. When you want your home or business to look its best, call Lightning Property Solutions LLC to get the job done right the first time. Our expert pressure washing pros are here to help Chandler, AZ and beyond with their exterior care.
Pressure Washing
Carpet Cleaning
Floor Stripping and Waxing
Janitorial Cleaning
Junk Removal
Move-in/Move-out Cleaning
Office Cleaning
Post-Construction Cleanup
Property Preservation
Remodel Cleaning
Steam Cleaning
Tile & Grout Cleaning
Experience the exceptional cleaning service Chandler residents deserve. With Lightning Property Solutions LLC, you'll enjoy sparkling spaces and unmatched professionalism. We specialize in office cleaning in Chandler, ensuring a pristine and inviting workplace.
Benefits of Our Chandler Cleaning Service
Thorough and detailed cleaning that leaves no corner untouched.
Enhanced indoor air quality, promoting a healthier environment.
Increased productivity and employee morale through tidy workspaces.
Flexible scheduling to suit your business needs.
Contact Lightning Property Solutions LLC today to schedule a cleaning service that transforms your surroundings.
Why Choose Lightning Property Solutions LLC for Your Cleaning Service?
When it comes to cleaning service in Chandler, no one surpasses the dedication and expertise of Lightning Property Solutions LLC. Our team is committed to delivering exceptional results, utilizing advanced techniques and eco-friendly products to ensure a sustainable clean. Experience the difference that sets us apart as the preferred choice for cleaning service.
What is Pressure Washing?
Pressure washing is the process of using highly pressurized water, forcefully removing dirt, grime, stains, build-up, and anything it comes in contact with. This is very effective for cleaning hard surfaces. However, there are risks involved if you pressure wash the wrong surface. Pressure washing, which uses the aid of pressurized water to really break down tough to get to stains, streaks, and build-up, is ideal for hard surfaces on your Chandler, AZ property. Pressure washing works better than soft washing on the following surfaces:
Sidewalks and Walkways
Driveways
Dumpster Pads
Drive Thru Areas
Gas Stations
Parking Lots
Pool Decks
Any Concrete Surface
Residential Pressure Washing In Chandler, AZ
If you are a homeowner and need cleaning services for your residential property, Lightning Property Solutions LLC is the right place to be. We have pressure washing experts who will clean your house, roof, driveway, porch, fences, decks, and every part of your residential property with efficiency.
At Lightning Property Solutions LLC, we understand the need to have a clean residential place, and that's why we provide the best service to all of our customers throughout Chandler, AZ.
Exceptional Office Cleaning in Chandler
Elevate your workplace environment with Lightning Property Solutions LLC's unmatched office cleaning service in Chandler. A clean and organized office space promotes productivity and leaves a lasting impression on clients and employees alike. Our dedicated team specializes in creating spotless, welcoming offices that reflect your professionalism.
From dusting to sanitizing, our meticulous approach ensures every corner of your Chandler office is free from clutter, dirt, and germs. We understand the unique cleaning needs of businesses in Chandler and tailor our services to match. Trust Lightning Property Solutions LLC to provide reliable and efficient office cleaning solutions that exceed your expectations.
Experience the difference of a pristine office environment in Chandler. Contact us today to schedule your office cleaning service and transform your workspace into an oasis of cleanliness.
Areas Where We Provide Cleaning Services
We're proud to help our friends and neighbors to keep their houses and businesses looking their best with our expert cleaning services.
Chandler, AZ
San Tan Valley, AZ
Queen Creek, AZ
Gilbert, AZ
Tempe, AZ
Apache Junction, AZ
Mesa, AZ
About Chandler, AZ
Chandler is a prominent suburb of the Phoenix Metropolitan Area. Known for its annual Ostrich Festival, Chandler boasts a blend of modern technology companies and cultural heritage. Its robust economy is backed by leading industries in the tech sector, making it a hub for innovation.
If Your Looking for Cleaning Services
Contact Our Cleaning Company in Chandler!