Mesa Cleaning Service You Can Depend On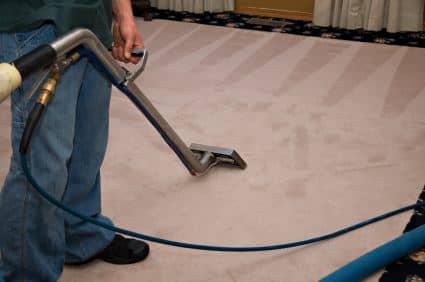 Mesa, AZ depends on Lightning Property Solutions LLC for superior cleaning services. When it comes to professional cleaning services in Mesa, Lightning Property Solutions LLC stands out as a leader. Our seasoned experts combine the art of cleanliness with innovative techniques, delivering results that speak volumes about our dedication to exceptional service.
Pressure Washing
Carpet Cleaning
Floor Stripping and Waxing
Janitorial Cleaning
Junk Removal
Move-in/Move-out Cleaning
Office Cleaning
Post-Construction Cleanup
Property Preservation
Remodel Cleaning
Steam Cleaning
Tile & Grout Cleaning
What is Pressure Washing?
Pressure washing is the process of using highly pressurized water, forcefully removing dirt, grime, stains, build-up, and anything it comes in contact with. This is very effective for cleaning hard surfaces. However, there are risks involved if you pressure wash the wrong surface. Pressure washing, which uses the aid of pressurized water to really break down tough to get to stains, streaks, and build-up, is ideal for hard surfaces on your Mesa, AZ property. Pressure washing works better than soft washing on the following surfaces:
Sidewalks and Walkways
Driveways
Dumpster Pads
Drive Thru Areas
Gas Stations
Parking Lots
Pool Decks
Any Concrete Surface
Top Quality Mesa Cleaning Services
Carpet Cleaning: Revitalize your carpets with our deep cleaning methods.
Cleaning Contractor: Trust our team for reliable, comprehensive cleaning services.
Floor Stripping and Waxing: Renew your floors with our expert waxing techniques.
Janitorial Cleaning: Maintain an impeccable workspace with our janitorial solutions.
Junk Removal: Clear out clutter and create a more organized environment.
Move-In/Move-Out Cleaning: Prepare your new space or bid farewell with a spotless touch.
Office Cleaning: Elevate the professionalism of your office environment.
Post-Construction Cleanup: Transform construction sites into pristine spaces.
Pressure Washing: Restore the beauty of your surfaces with powerful pressure washing.
Property Preservation: Preserve the charm and cleanliness of your property.
Remodel Cleaning: Post-remodel cleanup that highlights your renovation's success.
Steam Cleaning: Harness the power of steam for deep and effective cleaning.
Tile and Grout Cleaning: Say goodbye to grime and welcome clean, fresh tiles.
Window Cleaning: Enjoy crystal-clear views with our expert window cleaning.
Residential Pressure Washing In Mesa, AZ
If you are a homeowner and need cleaning services for your residential property, Lightning Property Solutions LLC is the right place to be. We have pressure washing experts who will clean your house, roof, driveway, porch, fences, decks, and every part of your residential property with efficiency.
At Lightning Property Solutions LLC, we understand the need to have a clean residential place, and that's why we provide the best service to all of our customers throughout Mesa, AZ.
Experience Impeccable Office Cleaning in Mesa
From office buildings to commercial spaces, Lightning Property Solutions LLC provides unparalleled office cleaning in Mesa. Our attention to detail and commitment to quality ensure that your workspace maintains the highest standards of cleanliness.
Areas Where We Provide Cleaning Services
We're proud to help our friends and neighbors to keep their houses and businesses looking their best with our expert cleaning services.
Chandler, AZ
San Tan Valley, AZ
Queen Creek, AZ
Gilbert, AZ
Tempe, AZ
Apache Junction, AZ
Mesa, AZ
About Mesa, AZ
As the third-largest city in Arizona, Mesa boasts a rich cultural scene, from its historical artifacts at the Mesa Grande Cultural Park to the contemporary arts at the Mesa Arts Center. The city combines urban amenities with outdoor activities, leveraging its desert landscape and public parks.
If Your Looking for Cleaning Services
Contact Our Cleaning Company in Chandler!