Top Chandler Property Preservation Professionals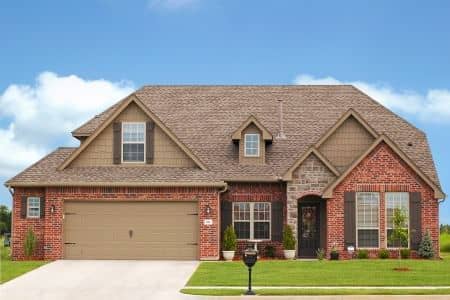 Chandler's real estate market, vibrant as it is, often finds properties in need of expert property preservation. Our cleaning service for Chandler, rooted in excellence, help maintain this standard, making sure that every building, occupied or not, mirrors the spirit of Chandler, clean, safe, and attractive.
Property Preservation For Your Chandler Location
At the forefront of property preservation in Chandler, our team stands dedicated to restoring the dignity and value of vacant or foreclosed properties. A well-maintained property, even in disuse, ensures neighborhoods retain their charm and property values. Chandler property owners, real estate agents, and banks know the significance of maintaining aesthetics and ensuring safety.
Foreclosure Cleanup & Vacant Property Cleaning
Foreclosed homes and vacant properties, if left unattended, can soon become eyesores, deteriorating in value and posing safety hazards. Our foreclosure cleanup and vacant property cleaning services encompass everything from debris removal, lawn maintenance, and basic repairs to complete overhauls.
Chandler's housing market deserves properties that are ready for viewing or occupation at any given time. That's where our property preservation expertise shines. By bringing life back to these properties, we not only enhance the visual appeal of neighborhoods but also support property values and community integrity.
Ensuring Safety and Compliance
Apart from aesthetics, property preservation is also about safety and compliance. Chandler has its own set of regulations and standards for vacant properties. Unmaintained lawns can harbor pests, broken windows can become safety hazards, and unmaintained utilities can pose serious threats. We ensure each property is not just cleaned but is also in line with local regulations, ensuring no fines or legal complications for property owners.
Book A Service
Chandler properties, whether occupied, vacant, or foreclosed, deserve the best care. With our dedicated cleaning service for Chandler and specialized move-in/move-out cleaning options, we ensure Chandler's reputation for well-maintained properties remains untarnished.
You'll receive a free estimate for whichever service you need, whether it be pressure washing, cleaning contractor, or move-in/move-out cleaning. Your satisfaction is our priority, and we're here to make it as easy as possible.
Frequently Asked Property Preservation Questions
We've compiled a list of the most commonly asked questions about our property preservation services. Whether you're curious about specifics, processes, or general inquiries, our property preservation FAQ section aims to provide clarity. If there's something we haven't addressed, please don't hesitate to reach out.
Our comprehensive service includes debris removal, lawn maintenance, property securing, boarding up windows, changing locks, minor repairs, and ensuring the property meets Chandler's local regulations and standards. We can tailor our services based on the property's needs.
The cost depends on the property's size, the extent of damage or neglect, and the specific services required. After an initial inspection, we provide a detailed quote ensuring transparency in every step.
Latest Property Preservation Articles
What Is Property Preservation Usually Used For?

Property Preservation is used regularly in ways that are not often realized by regular homeowners. When most people hear the term "property preservation", they may think of historic buildings or conservation areas. However, in the realm of real estate and property management, it encompasses a broad […]
If Your Looking for Cleaning Services
Contact Our Cleaning Company in Chandler!