Post-Construction Cleanup: Making Your New Chander Project Look Its Absolute Best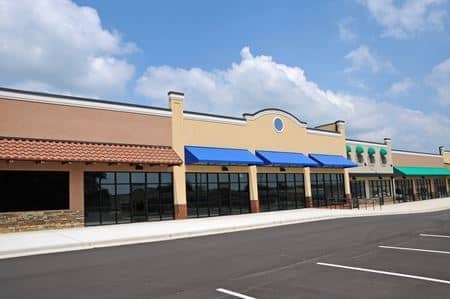 The post-construction cleanup process ensures every speck of dust and debris is cleared away, offering a pristine view of the new Chandler build. Our team specializes in cleaning service for Chandler, ensuring that every new edifice — be it residential, commercial, or industrial — is presented in the best light possible.
New Build Interior & Exterior Cleaning
Once the last nail is hammered and the final tile laid, the beauty of a new construction project in Chandler is almost ready to shine through. However, before that can happen, one vital step remains: the post-construction cleanup.
The distinction between interior and exterior cleaning post-construction is crucial. Inside, fine dust can settle on surfaces, requiring detailed cleaning to ensure spaces are move-in ready. This encompasses everything from vacuuming and mopping to wiping down all surfaces, including windows, cabinets, and fixtures.
Importance of Professional Cleanup
Externally, construction can leave debris, marks, and stains on the façade, sidewalks, and driveways. With specialized techniques and pressure washing, we ensure the exterior matches the cleanliness and brilliance of the interior.
Opting for a professional team means ensuring the job is done efficiently and thoroughly. Professionals possess the equipment and knowledge to clean without causing damage, and they understand the nuances of materials used in construction, ensuring longevity and aesthetics.
Tailored Services for Different Projects
Every construction project is unique, and so are its cleaning needs. Whether it's a residential home, a commercial space, or a large industrial unit, our services are tailored to meet the specific demands of each project type.
Safe Disposal Practices
Post-construction debris needs to be disposed of responsibly. We adhere to Chandler's regulations for safe and environmentally-friendly waste disposal, ensuring no harm to the community or environment.
Beyond mere cleaning, our commitment is to perfection. With a trained team, state-of-the-art equipment, and a deep understanding of post-construction nuances, we stand as Chandler's premier choice.
Book A Service
Chandler's construction scene is bustling, and with every new project, there's a need for professional post-construction cleanup. With our comprehensive cleaning services for Chandler, we're here to ensure every new build shines bright and clean.
You'll receive a free estimate for whichever service you need, whether it be pressure washing, cleaning contractor, or post-construction cleanup. Your satisfaction is our priority, and we're here to make it as easy as possible.
Frequently Asked Post-Construction Cleanup Questions
We've compiled a list of the most commonly asked questions about our post-construction cleanup. Whether you're curious about specifics, processes, or general inquiries, our post-construction cleanup FAQ section aims to provide clarity.
Ideally, as soon as the construction work is completed. This allows for any lingering dust to settle, which can then be effectively cleaned. We have the manpower and equipment to tackle projects of any size, ensuring timely and efficient cleanup.
Our team is trained in safety protocols, and we use protective equipment. Post-construction cleanup involves dealing with construction debris, paint overspray, cement, and other residues that aren't typically found in regular cleaning.
If Your Looking for Cleaning Services
Contact Our Cleaning Company in Chandler!