Chandler Remodel Cleaning: Clearing Away Construction Debris To The Final Sweep Through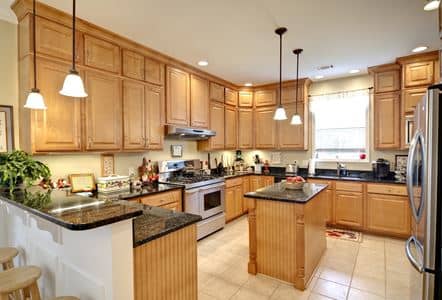 After investing time, effort, and resources into updating your Chandler property, the last step is getting a thorough remodel cleaning services. And that's where our cleaning service for Chandler come into the picture.
Renovation Clean Up
When the last nail is hammered in and the paint dries, the remnants of the renovation process can often dampen the excitement of a newly remodeled space. Our Chandler remodel cleaning experts handle everything from hauling away construction debris to a final meticulous sweep, ensuring your renovated space sparkles and is ready to use.
What We Do For Remodel Cleaning
We remove bulky debris, vacuum and mop floors, wipe down surfaces, clean windows, and ensure the space is dust-free. Every corner, nook, and cranny is addressed, making the aftermath of the renovation as beautiful as the renovation itself. After our remodel cleaning, you can immediately enjoy your newly revamped Chandler property.
Quality and Efficiency
Our remodel cleaning team prides itself on efficiency without compromising on quality. Equipped with the latest tools and trained in the most efficient cleaning techniques, we ensure a speedy turnaround, ensuring your Chandler space is ready to occupy in no time.
Book A Service
With our dedicated cleaning service for Chandler and specialized post-construction cleaning options, we ensure every renovation ends on a sparkling note. Experience the difference with Chandler's trusted remodel cleaning experts.
You'll receive a free estimate for whichever service you need, whether it be pressure washing, cleaning contractor, or post-construction cleaning. Your satisfaction is our priority, and we're here to make it as easy as possible.
Frequently Asked Remodel Cleaning Questions
We've compiled a list of the most commonly asked questions about our remodel cleaning. Whether you're curious about specifics, processes, or general inquiries, our remodel cleaning FAQ section aims to provide clarity.
Remodel cleaning is more intensive and detailed, specifically catering to post-renovation needs. It includes clearing construction debris, removing paint splatters, and eradicating fine dust that results from construction work.
For the best results, we recommend booking our services right as the renovation is nearing completion. This ensures your space is cleaned and ready to use once all work is finalized.
While we handle most of the construction debris, certain hazardous materials require specialized disposal. We can advise on the best methods for such materials. Our team is trained to handle remodel cleaning for both residential properties and commercial spaces.
If Your Looking for Cleaning Services
Contact Our Cleaning Company in Chandler!