Pressure Washing To Expertly Maintain Your Chandler Exteriors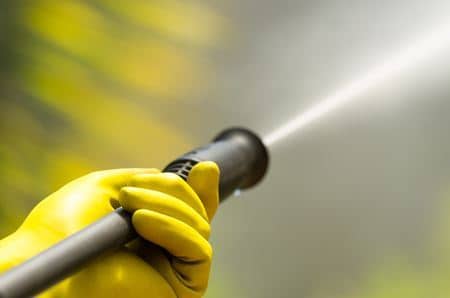 This is where pressure washing comes in, providing a fresh and invigorating facelift to any Chandler exterior, bringing it back to its original gleaming state. With professional cleaning service for Chandler, you can ensure your property remains in top-notch condition, reflecting the high standards of the community.
Pressure Washing For Chandler
In Chandler, the stunning architecture and well-kept homes are a testament to the community's pride in their surroundings. Both natural and urban elements can create grime and buildup, regular pressure washing becomes essential to maintain the city's gleaming reputation. Whether it's removing mold, mildew, or stubborn stains, our team has the expertise to restore and rejuvenate every inch of your exterior surface.
Exterior Surface Cleaning
The primary advantage of pressure washing lies in its ability to clean a multitude of surfaces with precision. The weather can range from intense sun to occasional rain, exteriors can quickly become dulled and dirty. Pressure washing not only improves the appearance but also increases the lifespan of materials by preventing decay and degradation.
The Importance of Regular Maintenance
Regular maintenance is not just about aesthetics. While pressure washing undoubtedly enhances the beauty of structures, it's also about preserving the integrity of your property. Regular cleanings prevent the buildup of harmful substances that can erode surfaces over time.
Materials like wood and concrete can be particularly vulnerable. By integrating pressure washing into your maintenance routine, you can significantly reduce repair costs in the long run and enhance property value.
Book A Service
Taking the first step towards a cleaner space has never been easier when you choose to book a service with us. You're not just getting a cleaning crew, you're securing peace of mind, expertise, and dedication.
You'll receive a free estimate for whichever service you need, whether it be pressure washing, cleaning contractor, or junk removal. Your satisfaction is our priority, and we're here to make it as easy as possible.
Frequently Asked Pressure Washing Questions
We've compiled a list of the most commonly asked questions about our pressure washing. Whether you're curious about specifics, processes, or general inquiries, our pressure washing FAQ section aims to provide clarity. Dive in below to find answers, and if there's something we haven't addressed, please don't hesitate to reach out.
While pressure washing is versatile, not all surfaces and materials are suitable for the same pressure levels. Our professionals are trained to adjust the pressure according to the material, ensuring effective cleaning without causing damage.
Typically, annual pressure washing is recommended for most properties in Chandler. However, depending on the location and exposure to elements, some areas may require more frequent cleaning. Our team can assess and provide recommendations tailored to your property.
If Your Looking for Cleaning Services
Contact Our Cleaning Company in Chandler!