Unveiling the Purpose and Importance of Property Preservation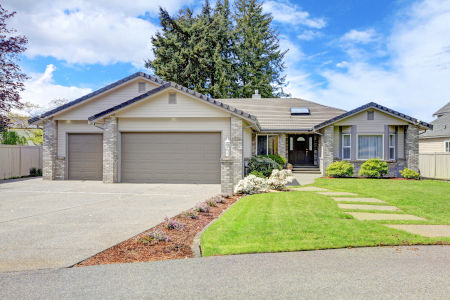 Property Preservation is used regularly in ways that are not often realized by regular homeowners. When most people hear the term "property preservation", they may think of historic buildings or conservation areas. However, in the realm of real estate and property management, it encompasses a broad range of services and actions undertaken to maintain, secure, and prepare properties, often ones that are vacant, foreclosed, or abandoned, for sale or transfer.
Why Is Property Preservation Necessary?
Property preservation ensures that properties, particularly those left vacant for extended periods, remain in marketable condition. When a property is neglected, it not only loses value but can also become a liability.
Issues like vandalism, theft, and natural wear and tear can escalate, making the property unsellable or decreasing its market value significantly. In partnering with a reputable cleaning service like ours, property owners can ensure the longevity, safety, and value of their investments.
Key Services Under Property Preservation
Keeping properties clean and free from rubbish is fundamental. This not only makes the property more appealing but also prevents potential hazards. For properties in colder regions, winterization is essential to prevent pipe bursts and other cold-induced damages.
A well-maintained lawn enhances curb appeal, making the property attractive to potential buyers. Installing lockboxes, boarding up windows, and setting up security systems to prevent break-ins and vandalism. And periodic checks to detect and address issues before they escalate.
Benefits for Lenders and Financial Institutions
Financial institutions, especially those dealing with foreclosures, benefit immensely from property preservation. It helps in keeping the property's value intact, ensuring a better return on sales. Moreover, a well-maintained property sells faster, reducing the holding time and associated costs for the bank or lender.
Role in Community Welfare
Vacant properties can be eyesores and potential hubs for criminal activities. By preserving and maintaining these properties, we not only boost the local real estate market but also enhance community welfare, safety, and aesthetics.
Consider Property Preservation For Your Own Properties
In today's fluctuating real estate market, property preservation is more critical than ever. With foreclosures on the rise and more properties sitting vacant, ensuring that these assets retain their value is paramount. If you're an owner or a stakeholder in the real estate market, consider partnering with a leading cleaning service like ours.
Maintaining a property might seem like a mundane task, but it has profound implications on its value, marketability, and even community welfare. If you're interested in safeguarding your property's worth and appearance, consider investing in professional property preservation services.
How Our Cleaning Service Fits In
Our cleaning service offers a comprehensive range of property preservation services. From regular upkeep to specialized tasks, we ensure that properties remain in prime condition. Moreover, our dedicated professionals understand the local market needs, ensuring tailored services for every property.
Book a Service
Property preservation is not just about maintaining a building or piece of land, it's about preserving value, community appeal, and ensuring long-term returns on investment. Ensure your property's longevity and value with professional property preservation. You'll receive a free estimate for whichever service you need, whether it be junk removal or post-construction. Your satisfaction is our priority, and we're here to make it as easy as possible.
If Your Looking for Cleaning Services
Contact Our Cleaning Company in Chandler!